The #1 question I get from clients after they've booked a session with me is, "What should I/we wear?" That's a great question. It's nothing to stress about. It just takes a little planning. I've put together some tips to help make this part a little easier. Here are a couple things you should consider before you shop or raid your closet.
STYLE
FORMAL vs. INFORMAL
& MOVEMENT
Think of your expectations. What are you envisioning for the end result of your session?
This is actually has very little to do with clothing choice, but stay with me. You could be dressed to the nines or wearing pajamas. You need to figure out what style of a session you want. Do you want formal or informal?
Formal photography is what you see when a family is perfectly posed and looking directly at/smiling at the camera. Think "family formals" at a wedding or holiday/Christmas cards. It's more about just documenting what your family looks like at that moment than it is about capturing the connection between you and your partner/family members.
Informal photography is about capturing the uniqueness of your connection by documenting your interactions with each other.. These are the images you see of couples totally lost in each other's eyes, or running down the beach holding hands. Picture parents and their children snuggling and laughing with each other. Think piggy back rides, playing tag, and rolling around in the grass together. They have a cinematic feel that Formal photography doesn't capture.
This is where clothing choice comes in...
My informal/candid sessions involve a LOT of movement. If you're my client, you'll want to wear clothing that you're comfortable moving around in. There's a 100% chance your shoot will involve some form of spinning, running, jumping, and/or dancing. So, if you are comfortable doing some of that stuff in a dress, by all means wear it. If not, wear something else that you free and happy to move around in.
COLOR & PATTERNS
These are by no means rules to live by. This is only my opinion and how it relates to my own photography style, so keep that in mind. When I photograph people, I want them to be the focus of their images, not their outfit. Logos on shirts are the WORST because they make you into a walking billboard. I love to capture emotion in my images so I don't love loud colors and large patterns on clothing. They tend to distract the eye away from the more important things like a gentle facial expression or the way a lover is sweetly brushing their fingers through their partner's hair.
That being said, I think pops of color tend to look really great! A pop of red wins me over every time. You can incorporate pops of color with lipstick, a scarf, shawl, hat, jewelry, flowers, etc. These accents of color look beautiful when paired with a more neutral/earth tone palette. Black also looks great in photos!
If you are shooting a couple or family session, be sure that everyones colors go well together. I've put together a board on Pinterest called "Color palettes" (give it a click!) that might be helpful in deciding which colors you choose!
SHOES
If your shoot calls for wearing shoes (and it totally doesn't have to) then style matters to a degree. Just pick shoes that aren't going to be the least distracting. If your shoot is taking place outdoors, wear shoes that are appropriate for the surroundings. Safety is important here. Think about what you'll be doing...running through a grassy field? walking around on slippery rocky coastline? Will you be hiking to your shoot location? Make sure your feet are protected. Be aware of poisonous or thorny plants, snakes, holes in the ground, etc. It's common sense stuff, but these things get overlooked sometimes.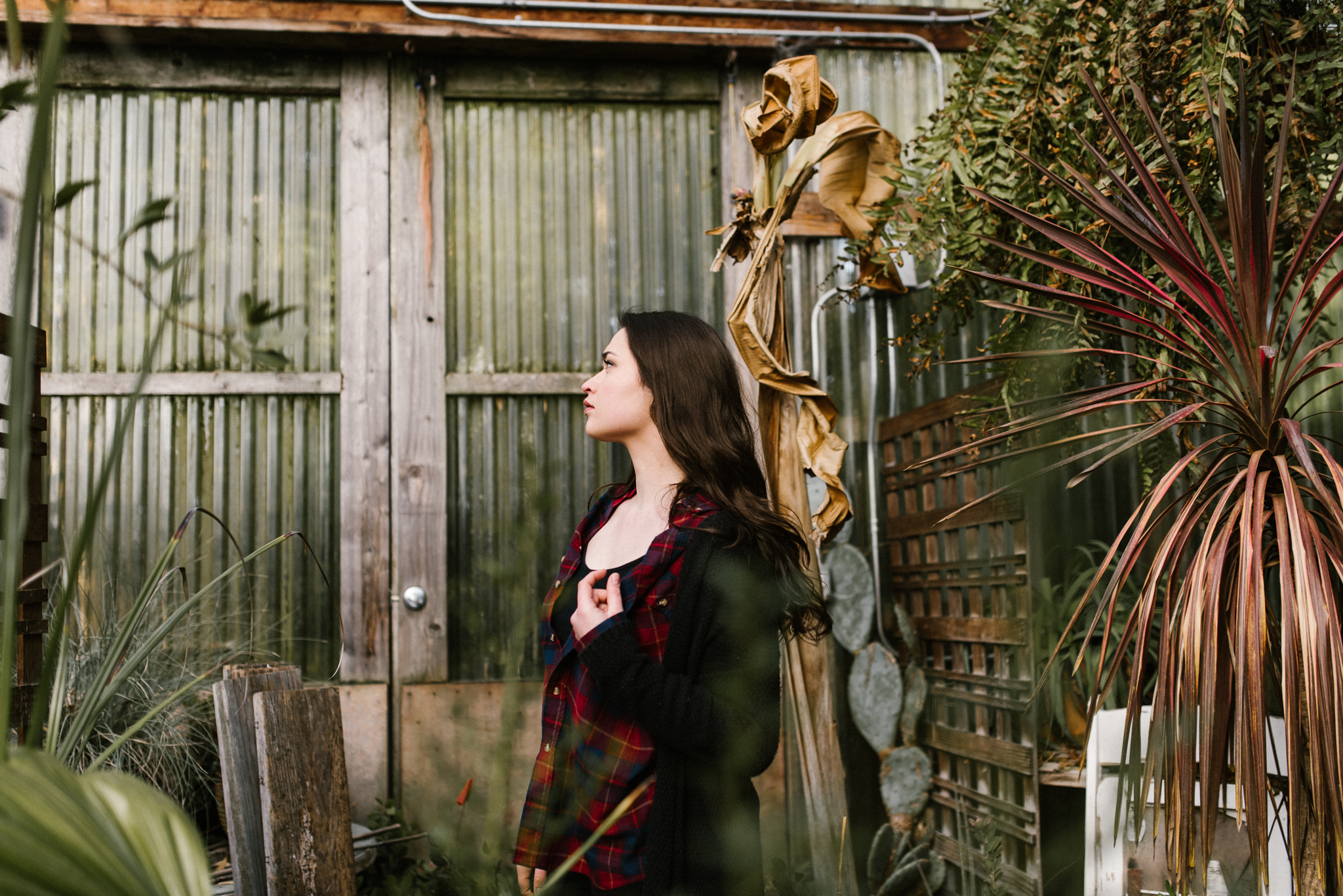 MAKEUP
Obviously I'm not saying you need to wear makeup, but if you are planning on wearing makeup and you want it to be noticeable, then you should wear it a little heavier than you normally would so it shows up in your photos.
THE MOST IMPORTANT RULE...
Don't miss this one...
Look. Like. You.
Pick something that compliments and reflects your personality and style. The last thing you want is to get your photos back and feel like you were trying to look like someone else.